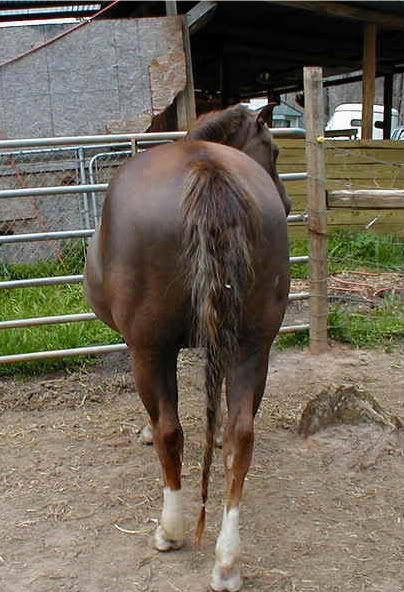 California's Governor Schwarzenkennedy today issued the following profound statement  on the 'historic' budget package'.
He was surrounded by his pals the Democratic Leaders of the House & Senate
and new BFF RINO Maldonado
I think this gives us a much clearer picture of exactly what the Governor meant last month when he discussed the 'four legged approach to balancing the budget.
"This four-legged approach will balance our budget, make government more efficient, and help stimulate our economy by putting people to work." (Gov. Arnold Schwarzenegger, 1/7/09)
Governor Schwarzenegger Issues Statement on the Passage of Historic Budget Package that Solves California's $42 Billion Deficit
Governor Arnold Schwarzenegger today released the following statement in response to the passage of historic budget solutions by the legislature:
"I am extremely proud of the members of the legislature, both Republicans and Democrats, who had the courage to stand up and put the needs of Californians first. Rather than approaching this unprecedented crisis with gimmicks and temporary solutions, we took the difficult but responsible steps to address our entire $42 billion budget deficit and pass historic bipartisan reform measures. I am pleased that the legislature used my budget proposal as a blueprint for this budget and included each element of the four-legged stool: spending reductions, revenue increases, economic stimulus and government efficiency.
"This is a very difficult budget, but we have turned this crisis into an opportunity to make real, lasting reforms for California. Some special interests may not like this budget – but like I always say, what's good for the people is not always good for special interests. I look forward to partnering with the people to make sure these bipartisan reform measures are passed to put an end to our budget roller coaster and get California moving forward again."
Demonstrating yet again that he is a much better actor than statesman, a better panderer than leader, the Governator will hold a live webinar tomorrow afternoon to explain why he thinks adding more taxes to people who are already taxed higher than anyplace in the country is a good way to heighten people's confidence in the state and get them to spend more when they have less to begin with. There will be plenty of mirrors and I'm sure there will be no lack of smoke blown up my nether regions. I know I'm looking forward to that little speech.

He has been critical of Republicans, especially new Senate Minority Leader Dennis Hollingsworth, stating that if they think they can balance a budget without more taxes they are deficient in mathematical understanding. Jeez, Arnie – even your family members in the federal government understand this point – when you're in a deep hole, STOP DIGGING. That doesn't take a math wizz does it?
And when it comes to the 'massive budget cuts' they gave up for the cause, you need to understand that what the Gov & his Democrat cronies consider 'spending cuts' are actually just reductions to the massive increases demanded by liberals and their union puppet-masters. That's why state spending has increased by more than 40% in the 5 years Schwartzy has been running the show. Say they spend $1.00 this year and demand $1.50 next year and it gets cut to only $1.40, they point to this as a substantial cut.
That's why this budget contains REAL tax increases, illusory spending cuts, no real agenda for reforming the system that got us here to begin with and the very real possibility of Democrats wresting total control of the legislature through the implementation of an open primary system. Any Californian who does qualify for the extra $13 bucks a week Obama's throwing you better save it because the new California taxes will swallow up that $13 plus another $30 – $40 per week. Nice. Thanks Boys.
Ahhhh the Golden State. Why is it Golden? Because we're being p***ed on by our elected leaders, that's why.
Of course that's just my opinion – I could be wrong. I need a drink.
The opinions in this commentary are strictly Gene Wunderlich's personal opinions. While any reasonable and/or rational individual should agree wholeheartedly, the opinions reflected herein may not necessarily be those of SRCAR/GADBLOG, ActiveRain, Coldwell Banker Residential Brokerage, The Valley Business Journal or any local or state government or other mental institution.
---