The Sacramento Bee has just posted this graphic to their website. It is a fascinating and frightening specter. Watching our Governor and his new BFFF Obama the past couple days, then you look at this map, it's like watching Nero fiddle while Rome burned.
Just click on the Sacbee page to slide the timeline.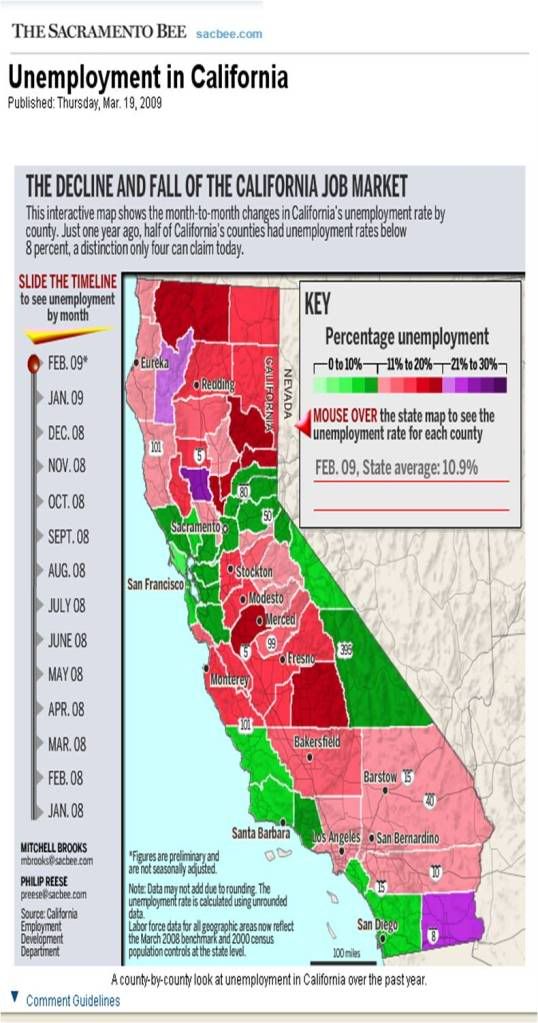 Yeah. We're havin some fun now. Of course that's just my opinion – I could be wrong.
---