The City of Murrieta has launched a new group called the Murrieta Business Roundtable. The forum is sponsored by the Murrieta Economic Development Department in cooperation with SCORE, counselors for America's small business. The group plans to meet the 3rd Wednesday of the month at 7:30 am in the Murrieta Public Library in the Town Square.
The meetings are open to all businesses and offer an opportunity to ask questions, discover resources and share experiences with other business owners throughout the Valley. For example, at the first meeting the founder of a custom bridal shop asked about the best way to do press releases. Numerous other participants offered a variety of ideas ranging from hiring a PR firm to simply calling the media and learning about their format and requirements so you can do it yourself.
From there the conversation drifted into a discussion on social media, how to best use it to promote and grow your business, which sites are best to target which potential customers and how to use it to drive customers to your own website profitably.
Attendees at the inaugural Roundtable included a mix of new and established businesses, small and large businesses across a spectrum of 'blue' and 'white' collar jobs including tech and green companies.
Mark your calendar for February 17 to find out how others can help your business grow – and how you can help others. There will be coffee & pastries and both the Roundtable and the parking are free.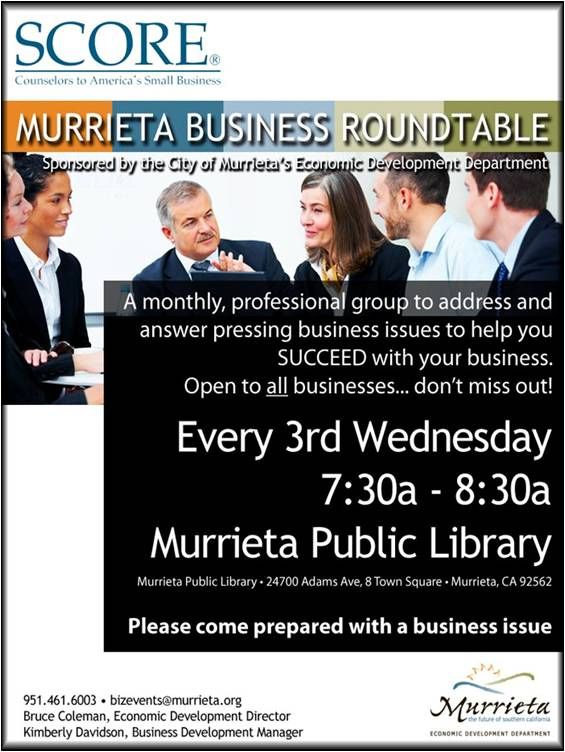 ---