Legislative Summit – continued from Part 1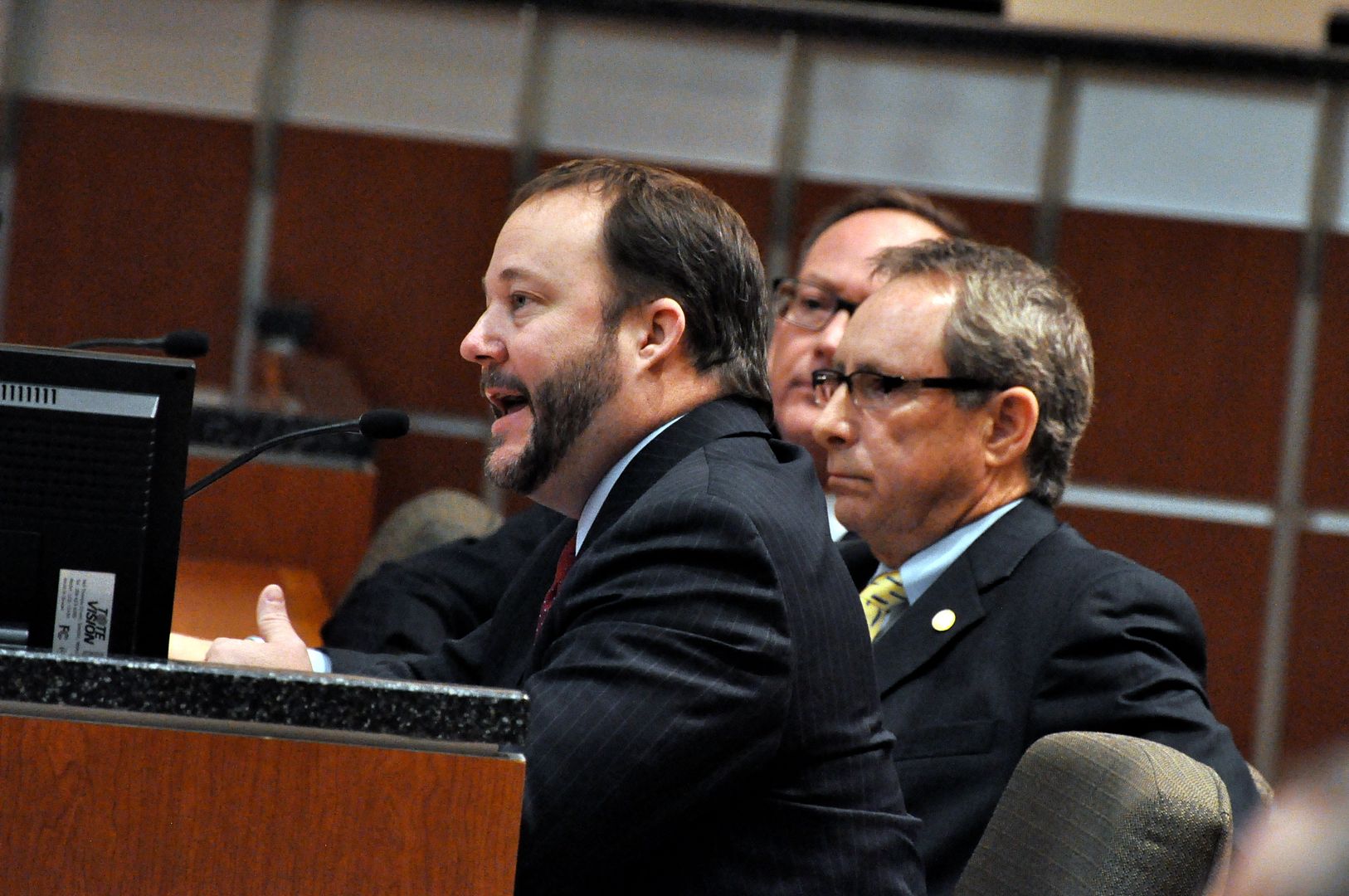 L to R: Brian Hawley, Greater Riverside C of C, Roger Ziemer, Southwest California Legislative Council, Mark Knorringa, Riverside County Building Industry
Panelists repeatedly pointed to onerous regulations and taxes as the primary factors impacting businesses in the (formerly) Golden State. It was referred to as the 'circle of insanity' where revenues are down so businesses get taxed and regulated more so they leave the state which leads to reduced revenues so businesses get taxed… well, you understand. They cautioned Legislators – "when someone is drowning you throw them a life preserver, not an anchor."
Mark Knorringa, Riverside County Building Industry Association, noted that housing equals jobs. But construction jobs are off 56% from their 2004-2006 peak, a loss of 74,500 jobs and a vast multiplier effect. Excessive regulation of their industry, including onerous California Environmental Quality Act (CEQA) regulations and recent California Air Resources Board (CARB) rulings, are like kicking someone when they're down. 'They're just plain mean.'
Virtually every speaker identified problems for their industry resulting from AB 32, the California Global Warming Solutions Act of 2006, which remains former Assembly Speaker Fabian Nunez' departing joke on the state. Some have taken to calling this bill the California Economic Destruction Act.
Also mentioned frequently – labor laws including overtime and lunch & break rules which make it difficult to allow flex-time or accommodate employee wishes without running afoul of the law. They also make it more expensive to do business and create compliance and paperwork nightmares. Capricious and changing interpretation of existing regulations also increase cost as formerly compliant businesses now find themselves required to expend thousands or millions of dollars simply to accede to a regulators whim.
Legislative priorities were also addressed with many voicing concerns that critical water and infrastructure requirements are neglected while more frivolous matters are entertained. Major employers like Northrop-Grumman, Hilton, SAIC and Starkist are leaving the state taking thousands of high paying jobs. Hundreds of smaller companies have joined the exodus while no major employer is locating here.
We have driven all but 2 or 3 of the states refineries out. AB32 likely signals the end for those remaining. This will drive California's already high fuel costs inevitably higher while increasing our reliance on imported supplies. The lion's share of these supplies come from foreign sources not necessarily friendly to our country as well as countries which could care less about their carbon footprint or being on the vanguard of environmental regulation.
In other words – by being radically environmental, we are not only killing California jobs but are actually making the situation worse by driving those jobs to the least environmentally aware nations in the world. Given the state water crisis, we are also currently in danger of becoming a net importer of food, just as we already have become net importers of oil and manufactured goods. It wasn't always so.
Relocation consultant Joseph Vranich likened the situation in Sacramento to 'Alice in Wonderland'. Money falls down a big hole, what you see may not be real and what you hear you can't believe. He posited the 'top ten' reasons he has gleaned from relocating clients as to why they are leaving the state:
10. Unfair taxes – California ranks #48 in the country for tax fairness.
9.  Our cities are among the most expensive to do business in.
8.  Labor – our performance is the worst while our costs are among the highest.
7.  Legal treatment – we rank 44th in legal fairness to businesses.
6.  Worst regulatory burden of any state – by a significant margin.
5.  Worst customer service – at the state level. Where to go, how to do it, how to comply.
4.  Worst business climate in general – taxes, regulations, costs, housing costs.
3.  Downright unfriendly – again at the state level. Other states beg companies to come – we beg them to go.
2.  Unreasonable state spending – leads to unpredictable behavior and a risky climate for business – not good.
1.  The worst state in the country to do business in – from inside the state or from outside trying to do business inside. Businesses in garden spots like Buffalo and Philadelphia are recovering faster than California right now.
Continued in part 3.

---