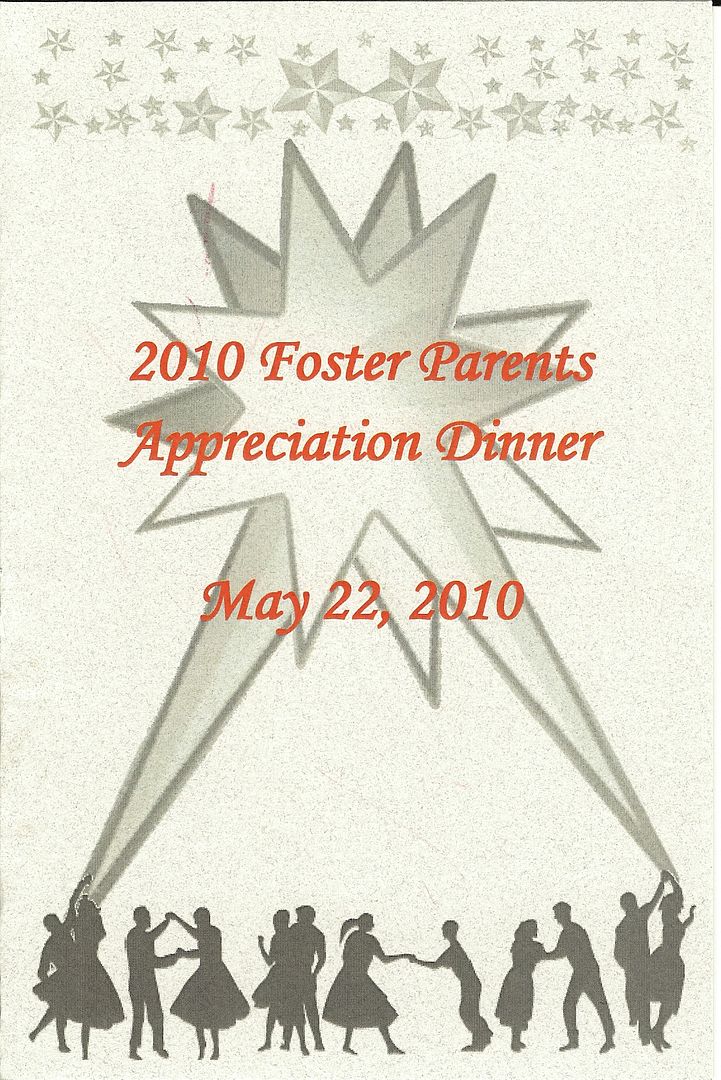 This past Saturday evening I attended the 2010 Foster Parents Appreciation Dinner hosted by the Riverside County Department of Social Services. It was a honey-do kind of thing because my wife works for DPSS and her department is largely charged with the logistics of the event so even though no alcohol is served, I get to attend. I've done it before – it's not too painful.
Held at the always lovely Monteleone Meadows, the event packed the house attended by, and in tribute to, the dozens of families throughout the county who act as foster parents for needy children. After brief introductory remarks, the crowd enjoyed Hennie & Mike Monteleone's signature tri-tip and cheesy potatoes before the evenings keynote speaker was introduced.
If you've never heard of Antwone Fisher, you should check him out. Antwone started life with seemingly the whole deck stacked against him. A Black kid, born in prison, raised in an orphanage when not in an abusive foster care home until he turned 17 and was unceremoniously dumped out to fend for himself, Fisher could easily have become just another statistic. After spotting a poster inviting him to 'see the world' at the Navy's expense, and having nothing on his schedule at the time, Fisher joined up and spent the next 11 years traveling the world and learning about himself and how to deal with people in a life setting unlike any he had seen before.
Deciding life in the warm coastal climes better suited him than his native Ohio, he landed a job in security at Sony Pictures after the Navy where his daily schedule brought him in contact with many notables. These folks eventually convinced him his life story would make an excellent movie – for which he provided the screenplay. And the rest, as they say, is history. The story of his life, starring Denzell Washington, also marked Washington's directorial debut. Since then Fisher has written numerous screenplays becoming the first African American to earn over $1 million for a single screenplay.
Fishers encouraged the foster parents telling them 'you never know when you've got a diamond in the rough'. He also encouraged foster parents to be patient and to always be mindful of the impact they have on young lives that may already be in turmoil. 'Sometimes you won't know or see the results of your love for many years – just know it'll be there. If you can have a positive impact on even one life you will have done a good job.'
Following his remarks the three nominees for 'Foster Parents of the Year' were introduced.
Donna & Jon Wray of Murrieta have fostered over 700 children during the past 17 years. Donna is also active in promoting resources to help kids transition from foster homes to life on their own as well as providing resources to allow them to transition back to their own families more easily as circumstances permit. "Have patience and treat them like your own. Expect out of them what you would your own," was the advice shared by the Wrays in their video introduction.
Christina & Juan Arroyo of Hemet have only fostered 5 children but what sets them apart is that all five have been medically challenged kids – among the most difficult to work with. Of these they have adopted 2 and are in the process of adopting 2 more. "There are a lot of children out there and they need someone to love them. Love them equally because they are no different."
Awarded Foster Parents of the Year, Sheila & Paul Bywater of Lake Elsinore have fostered over 1,000 children during the past 30 years. Radiating goodwill, Sheila & Paul have recently specialized in new-borns & infants, another demanding challenge. "You have to do this whole heartedly, children will know when its not from the heart. You have to love them as your own and never treat them differently."
In the video introductions, it was easy to see the love and caring that permeated these very special homes. No doubt the homes of all those in attendance are much the same and the children who have the misfortune/good fortune to be assigned to one of these homes will be well cared for indeed. Misfortune because of events in their young lives that are disruptive and damaging, good fortune because in these homes they will experience the love and caring that might, for many, be the first time in their lives. These are Angels among us who, for the most part, remain anonymous and receive no special accolades or recognition for the very special work they do.
There is a great need for loving, caring families to open their homes and hearts to these young people. If you have any questions or feel that special calling, for indeed it is a special person who can give this much of themselves, then contact the Riverside County DPSS for more info.
---