In Minnesota the 2008 U.S. Senate race was decided by just over 200 votes!
In Washington State, the incumbent Governor won her first election by just 129 votes!
In Avery County, S.C., a proposed transfer tax initiative was defeated by just 35 votes!
While Realtors® are registered to vote in greater proportion than members of the general public (80% v 71%), that still leaves almost 203,000 Realtors® unregistered. You might argue whether your vote makes a statistical difference with the Electoral College, but at the state and especially the local level, Realtor® votes CAN & DO make a difference.
Every day politicians from our local city councilors to our state and federal legislators are making decisions that affect our business. Doesn't it make sense to have a say in those issues.
The National Association of Realtors® has launched a voter registration drive for our members to help bring this difference home to legislators. If you are not registered, or have recently moved and your registration may be out-of-date, please click one of the boxes below and take a moment to make a difference…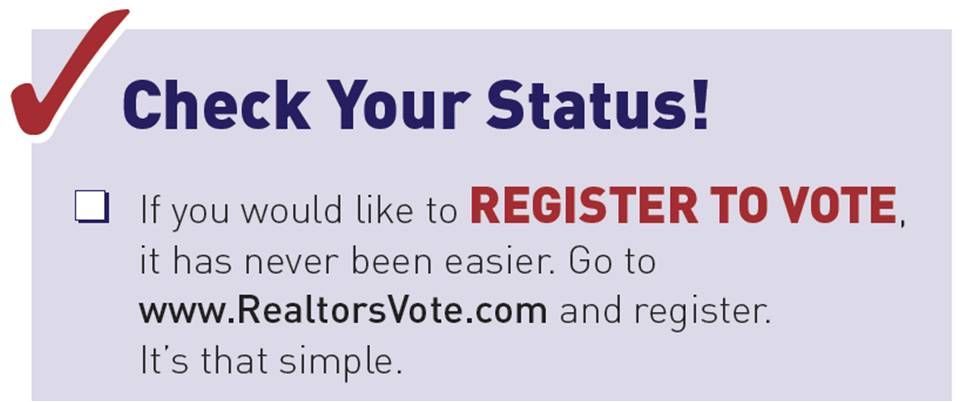 ---