Move over Feng Shue, look out Wabi Sabi,  there's a new process home buyers and sellers are turning to in an effort to make sure a property is livable – spirit cleansing. I kid you not.
We've always known that some homes appear to be haunted – heck I own a 120 year old home myself that some folks will swear has a spectral resident. There are entire industries that have sprung up around that phenomenon including exorcisms, TV shows and movies.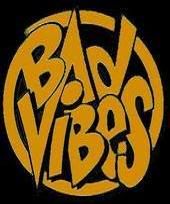 But there's a new form of home that's appeared on the market – the house of bad vibes. Apparently what we in the business casually refer to as a 'distressed' property may actually be distressed in more ways than financially. It may have all sorts of negative vibes, residues or 'energy imprints' associated with it as a result of arguments, emotions, money problems and loss.
And of course where there's an opportunity, there are opportunists. While it's not unusual for some religious or ethnic groups to have their homes blessed occasionally, this new group is at the beck and call of home buyers and sellers to help rid a house of the funk either before it is put up for sale or before it closes escrow.
Practitioners of the art utilize a wide variety of customs and items in their cleansing treatment. Ringing bells, according to some, breaks up the negative energy. Iron, especially iron swords, are effective at keeping evil spirits away if placed before windows and doors. Kosher salt, candles, fresh flowers, scented oils, spices and incense can also play a role in the ceremony and in maintaining the ongoing positive aura of the home.
Practitioners of native arts insist that the same power can be derived from smudging ceremonies involving sage, cedar and sweetgrass applied to the person and the home. If you prefer this method, make sure to use a clay or stone bowl rather than an abalone shell. As we all know, abalone shells should only be used in water ceremonies, not burining rituals,  at the risk of offending Grandmother Ocean.
Consultants, astral healers or in some cases, witches, advise on a number of procedures including a thorough top-to-bottom house cleaning and airing-out as a precursor to the spiritual cleansing or invocation. Herbal mixtures, or just a sea salt and water concoction, can be used to sprinkle the house or actually wash down the place if the vibes are really bad. This is accompanied by a blessing, incantation or charm session, lighted candles in every room and the application of more herbs and fresh flowers to keep the negative energy at bay.
But as always, there's a caution. Advocates warn that by doing this you are entering into a relationship with an unseen power of the plants and spirits which must be treated with respect and honor. Worse yet, you may actually remove a beneficial spirit that will result in even greater harm to you after the ceremony. You are advised to know what effects the spirits are having on your environment before you take any action.
As always, as with any phase of our business, it's best to hire a professional.
---